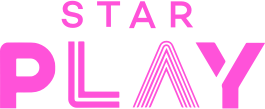 Your online way to play games, quests and tournaments - exclusive to Members of The Star Club.
Play online or download the StarPlay app now.
BRAND NEW GAMES
Play exciting new games in dazzling high quality, plus get exclusive access to quests, tournaments and more.
PLAY NOW
EXCLUSIVE ACCESS
Maximise your Membership and take the games wherever you go. With exclusive access for Members of The Star Club, any time is play time.
PLAY NOW
PLAY ANY TIME, ANY PLACE
Take the thrill of the game wherever you go, 24/7 on the StarPlay mobile app.
PLAY NOW